New website, new blog, first post. New ways to tell different stories.
I choose this photograph to start this journey because for me is an iconic picture.
Was 2015 and I had just quit my career to look for a different way to live my life.
Initially, and I'm still into, I decided that cinema was the way to go.
The possibility to tell stories using all the possible expressions was something that made sense to me.
I always liked cinema and I thought that was a great way to tell stories.
My first art form is music and the ability to tell what I'm thinking with words and sounds was always something special.
It is kind of a therapy to be able to express yourself.
It helps you externalize things that are deep inside.
Sometimes you don't want to say something so you can use some notes to tell the universe what are you feeling.
I always had a camera but I never really got into photography to understand light, photometry and all the variants that makes an image become a photo.
As I sad was 2015 and after my first movie I discovered this passion for the frame.
I always liked the idea of the loneliness and silence of photography.
You must, even if you are in the middle of a multitude, find your silence in order to see everything that is happening around you.
Your eyes must be 100% connected with the world, the people and the facts that are happening.
The day I took this photograph was one of my first days in the street to try to learn what I never study.
I had recently discovered Henry Cartier Bresson and street photography.
I had recently discovered something that I really liked, something that synthetizes all that I wanted.
Pictures of stuff are images. Photographs tell stories.
I still wasn't courageous enough to engage people nor I had the technical skills to be quick and know what I should do.
I just spent time walking around and as every new street photographer started taking photos of buildings, trash cans, poles and all sort of unmovable things I could find in my way.
The fact is that doesn't took a long time to get bored of those kind of subjects.
I felt that there wasn't emotion in that images.
I was in the middle of the street in downtown San Paolo, in Brazil, when I saw this boy with his bike riding.
I then looked at the camera and thought about making a pan of it, at least try to do so.
As he came closer I've started shooting and that's how this image came out.
I immediately developed the routine of never look at my pictures on the field, I review them at home.
After a shower and sipping some coffee, I looked at this photograph and felt that I had just made my first picture.
Was something special to me.
I looked at this image and saw a story, a feeling, a meaning.
I was happy and that's why I decided to start this new digital litertarian journey with it and make it my first post.
If you like the image you can have it and make all sort of product with it in my shop area.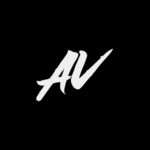 If you buy it and want to send me a picture of your product hanged on a wall or while you use some of the gadgets that you can make with it, I'll be delighted to see it.
Thank you for reading my first post!